Many have already blogged about Chanel's Soho story collection. It was launched in September in honor or renovated Chanel boutique in trendy New York City neighborhood: Soho.Collection was very limited and available only online and at the aforementioned Soho boutique. Briefly, the collection is a celebration of beauty, femininity and strength. I felt in love with combination of steel greys and delicate pinks.
http://www.beautifulmakeupsearch.com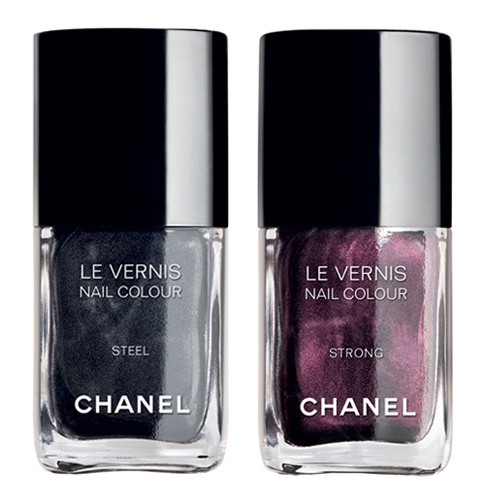 Needless to say, this collection did fantastically well and its Rouge Coco
Stunning
and Le Vernis in
Strong
had sold out online very fast. Rouge Coco
Stunning
is going for $60 on ebay now.
This week this collection was released in VERY limited quantities to local department stores. My Chanel lady from my local Macy's have called me a few days ago to tell me that I can get ready to get my hands on this collection. They received all the items, but they received only 3 of Rouge Coco
Stunning. My
Lord and Taylor
received
none
of the
Stunning
and very few Le Vernis
Strong.
I placed my hands (literally) on
Strong
and
Stunning
and will give you my review on them in PART 2 and PART3.